Animal pig poultry health medical drug raw material chitosan
Seller

Jiaxing Korui Biotech Co., Ltd.

Min. Order

1 Kilogram/Kilograms

FOB Price

US $10-100 /Kilogram
Item Details
| | |
| --- | --- |
| Port: | SHANGHAI |
| Supply Ability: | 500 Ton/Tons per Month |
| Payment Terms: | L/C,T/T,Western Union |
Product Description
| | |
| --- | --- |
| Model | Ruikang Chitosan KR901 |
| Product Name | Low-molecular-weight chitosan |
| Main Ingredient | Low-molecular-weight chitosan ≥90% |
| Carrier | Pure chitosan powder |
| Appearance | Light yellow ultrafine powder |
Main Function
1. Improve immunity and reduce stress syndrome;
2. Adjust metabolic function and enhance detoxification of liver;
3. Improve production performance, feed utilization;
4. Promote growth, improve the survival rate.
Dosage ( Better effect if use it whole time)

Type of animial

Advise usage amount (g/MT)

pigs

30-40

piglets

50-60

Sows

30-50

Broiler

30-40

Layer

30-50

Aquatic Animal

25-50

Milk cow

50-100

Cattle

30-50
Low-molecular-weight chitosan
Low-molecular-weight chitosan ≥90%
Storage method: Keep in dry, cool and dark place
Period of validity: 24 months
| | |
| --- | --- |
| Model | Ruikang Chitosan KR901 |
| Product Name | Low-molecular-weight chitosan |
| Main Ingredient | Low-molecular-weight chitosan ≥90% |
| Carrier | Pure chitosan powder |
| Appearance | Light yellow ultrafine powder |
| Particle Size(Optional ) | 5μm - 25μm |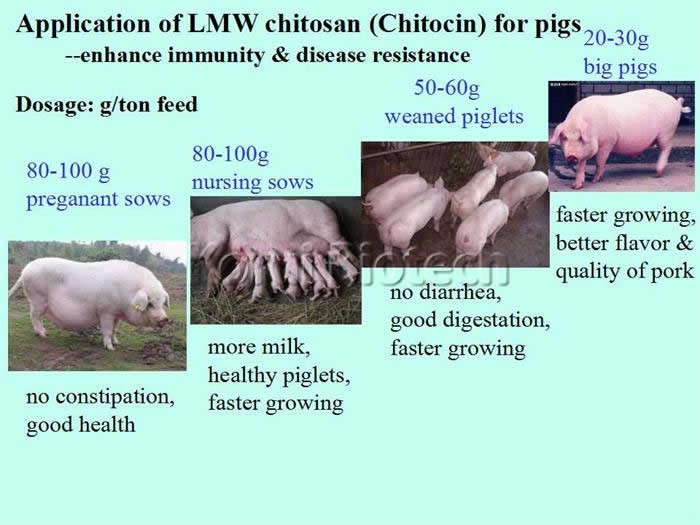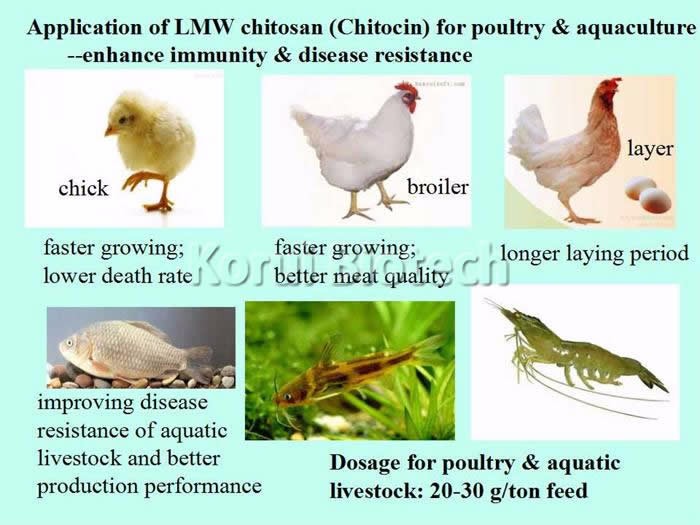 Jiaxing Korui Biotech Co. Ltd was founded in 2008, aiming to produce and spread out the use of low-molecular-weight (LMW) chitosan as an alternative of antibiotics in animal feed additive, as well as some chitosan derivatives. The key technology is very unique and transferred from national invention patent of the Chinese Academy of Sciences. The product process is clean and all the excellent inherent properties of chitosan can be retained. Korui Biotech also produces a variety of chiotsan with different molecular weights as well as chitosan derivatives.

The president: Dr. WU

He is a leading scientist at Shanghai Institute of Applied Physics, Chinese Academy of Sciences. He received his PhD from The University of Tokyo, Japan, in 1998, and has been working on modification and application of chitosan and its derivatives for many years. Dr. Wu has about 100 publications related to chitosan and other types of polymer material. This chitosan material will play an important role in animal feed and make contribution to the farming of livestock.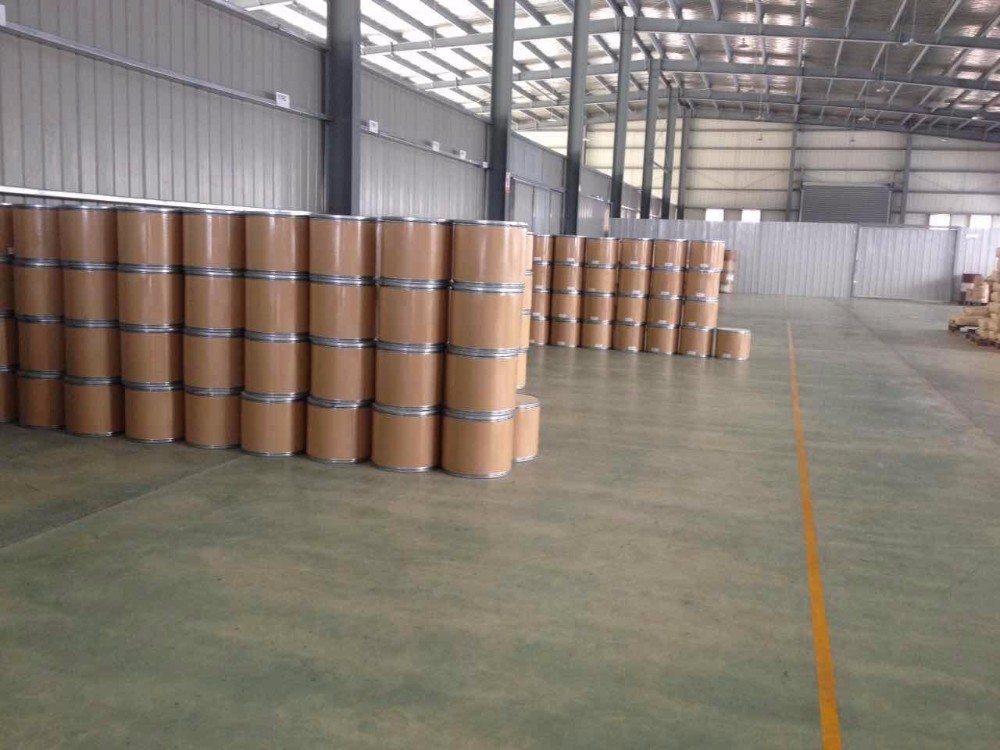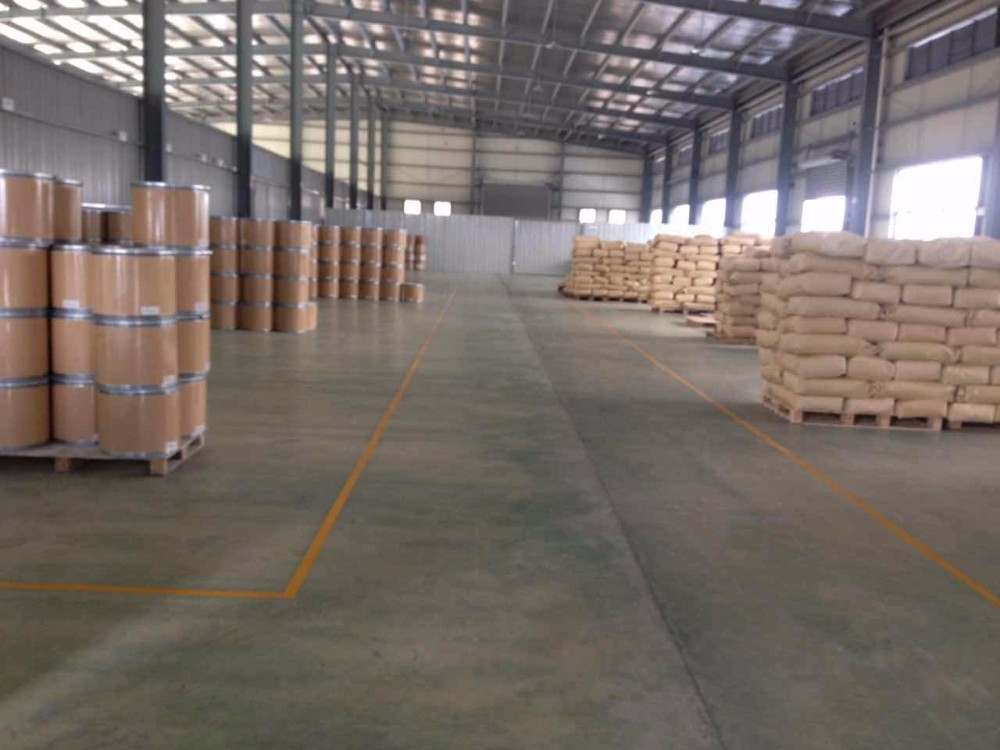 | | |
| --- | --- |
| PACKING | WEIGHT |
| By cartoon | 0.5 - 5 kg/cartoon |
| by Barrel | 15kg/barrel |
| Sample by courier | FEDEX, DHL , TNT, etc |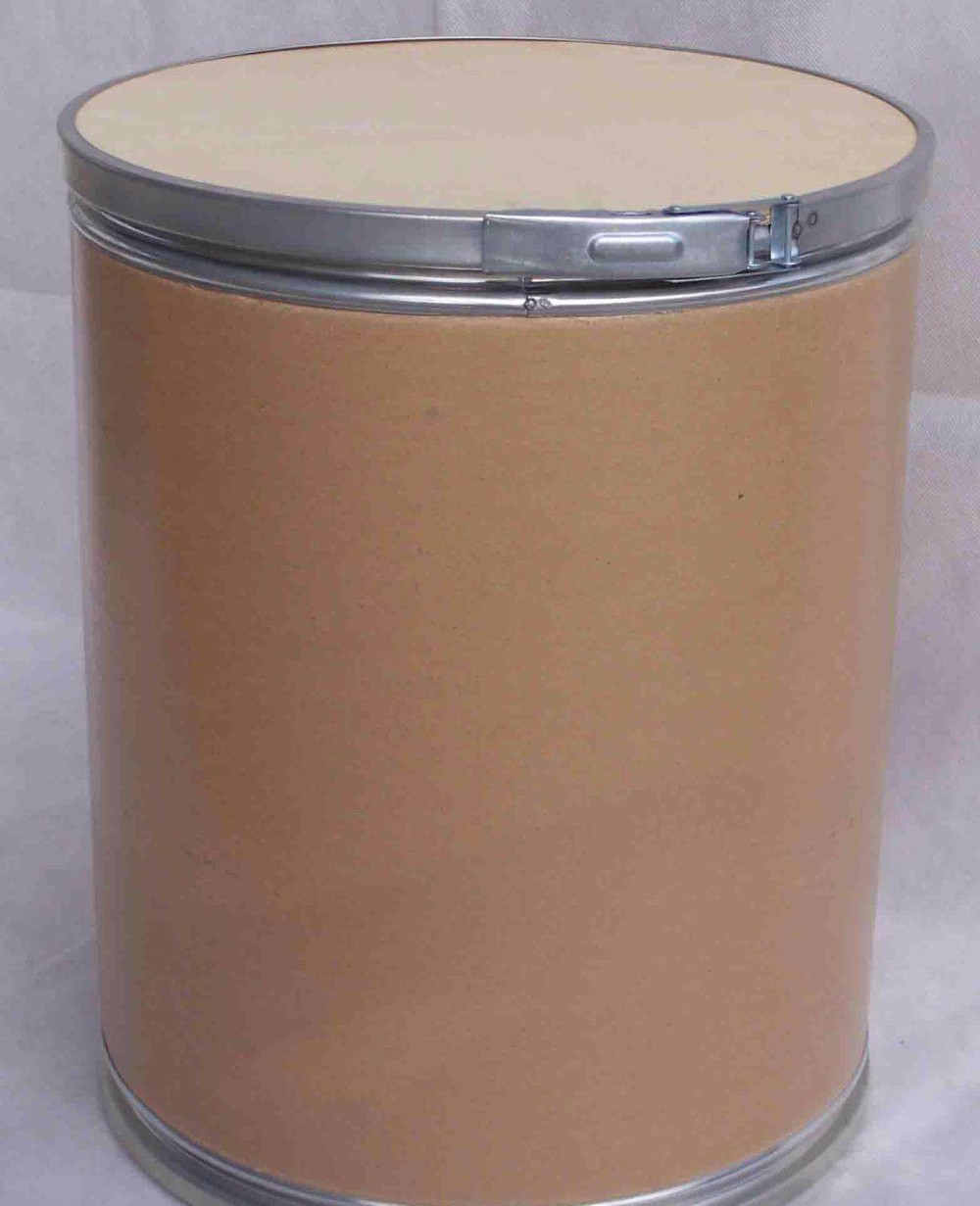 1.What is the merit of low-moleuclar-weight (LWM) chitosan compared to antibiotics?
Antibiotics is allowed to use in animal feed in many countries, it can prevent the propagation of harmful microorganisms in intestinal tract, but also prevent the breeding of beneficial microbial at the same time. The use of antibiotics can enhance the production of pigs, poultry or aquatic species. However, LMW chitosan prevents the progation of harmful microorganisms but enhances the breeding of benefical microbial, since chitosan is a type of cationic natural polymer. In addition, LWM chitosan is environmental friendly but antibiotics does harm to environment.

2.What is the difference between low-moleuclar-weight (LWM) chitosan and oligo-chitosan?
As indicated in its name, the moleular weight of LMW chitosan is higher than oligo-chitosan. Oligo-chitosan is water soluble and easy to absorb moisture from air, but LWM chitosan is water insoluble and very stable in air over a long time. Though water soluble LMW chitosan is also available by dissolving in acidic solution and then drying. More importantly, LMW chitosan has better antibacterial effect than oligo-chitosan.

3.What is the merit of low-moleuclar-weight (LWM) chitosan compared to oligo-xylose?
Both LMW chitosan and oligo-xylose can ehance the immunity of animal and used as feed additive. However, LMW chitosan has antibacterial effect but oligo-xylose does not, because chitosan has cationic amine groups in its macromolecular chains. As confirmed in our many tests, a combination use of LMW chitosan and oligo-chitosan is also a good choice.

4. How to use and mix low-moleuclar-weight (LWM) chitosan in animal feed?
Since the dose of LMW chitosan required for animal is very small, a good way of mixing is important. Normally, a pre-mixing step is recommended with other additives.

5. LMW chitosan can be used together with other additives, antibiotics, probiotics, etc., a synergistic effect may be expected.