Free sample supplied beauty personal care skin, acne treatment light, blue light therapy
Seller

Beijing Broad Laser Science&Technology Co., Ltd.

Min. Order

1 Piece/Pieces beauty personal care skin
Item Details
| | |
| --- | --- |
| Port: | Beijing Tianjin |
| Supply Ability: | 200 Unit/Units per Month acne treatment light |
| Payment Terms: | L/C,D/A,D/P,T/T,Western Union,MoneyGram,paypal |
Product Description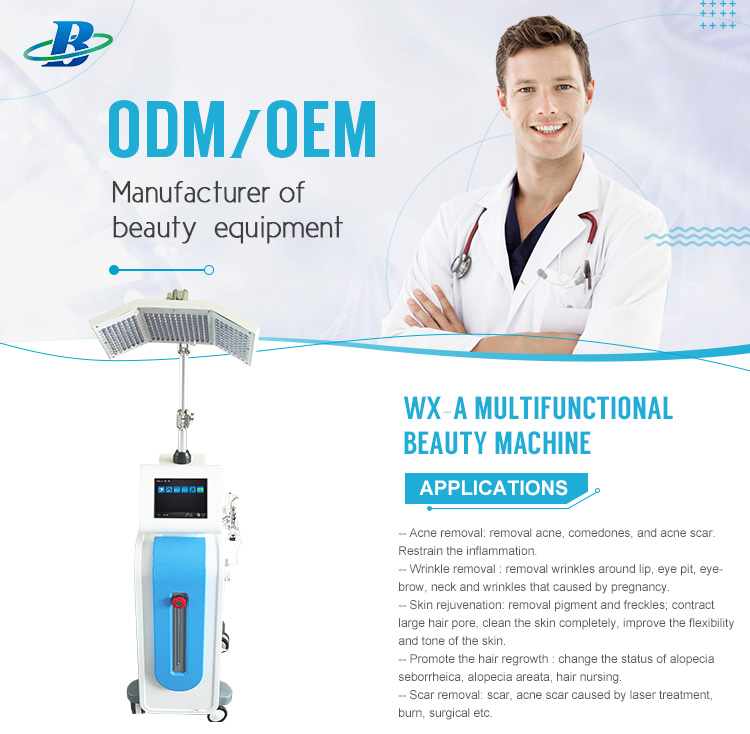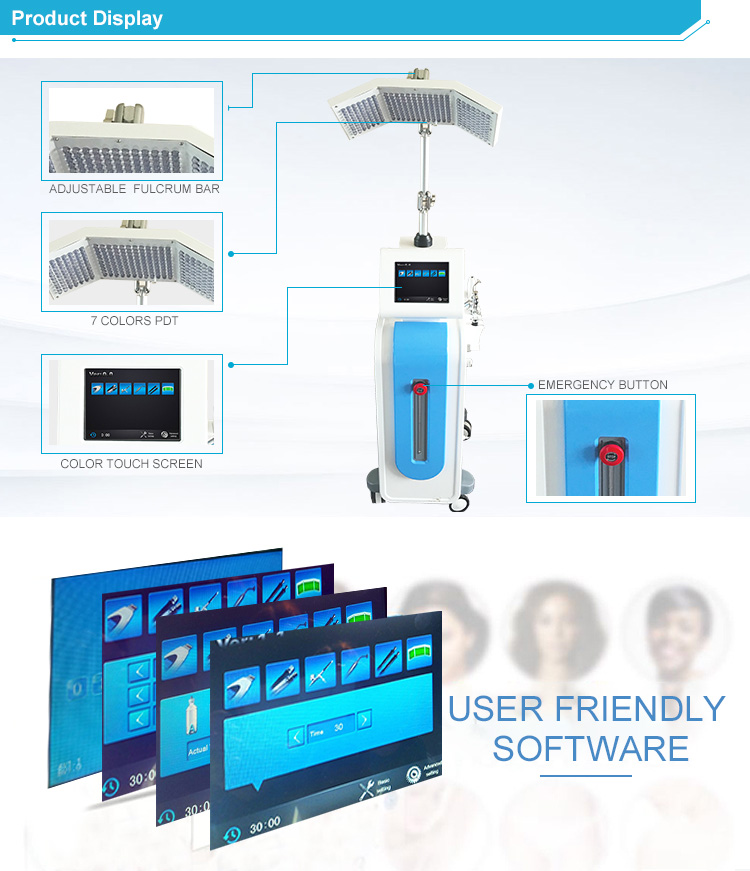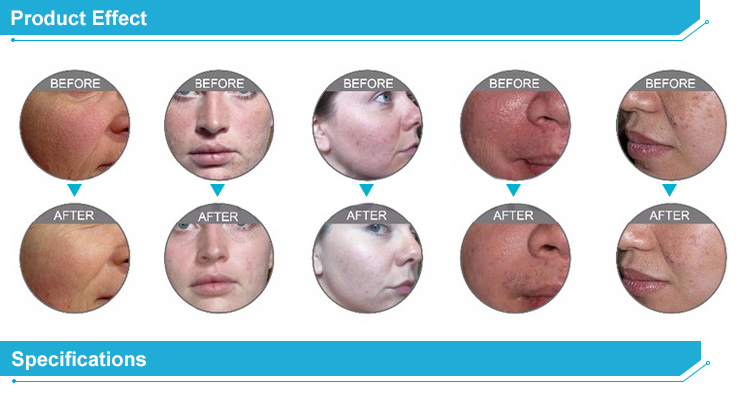 | | |
| --- | --- |
| Light source type | LED genetically organisms' wave |
| Spot size | 180*260mm, with 960 small led lights |
| Output power | 40-80mw/cm2 |
| Cure time | 00-99 minute |
| Relative humidity | ≤80% |
| Working temperature | -40℃-50℃ |
| Energy density | ≥300J/cm2 |
| Power supply | 220V~240V or AC 110V, 50HZ/60HZ |
| Fuse Model | 5A |
| Gross Weight | 40Kgs |
Features
Application of oxygen jet peel
Clean: Deep cleaning, clear skin stratum corneum, minimally invasive scar, clearing blackhead.
Wash: Deep cleaning dirt, clean skin Water supply:supply sufficient water molecules to skin while cleaning.
Rehabilitation: Improve dull skin, shrink pores, smooth skin, repair skin cells.
Function of oxygen jet peel
1. Hydra diamond peel dermabrasion facial water dermabrasion Hydra diamond peel dermabrasion facial-water dermabrasion is an exciting NEW technology that combines the efficacy of Microdermabrasion, vacuum system and new Aqua Fuse hydration system. It is a lot gentler than crystal microdermabrasion or diamond dermabrasion as only water is used, and we use professional quality machines.
Water-dermabrasion (or hydra microdermabrasion) applies mechanical and chemical peeling simultaneously. A hydra-dermabrasion machine includes a water jet, an air compressor, a two-way flow control valve, a purified container and a waste water tank.Unique hydra-dermabrasion tip jets out thin and tiny stream of water and polish skin in high speed by vacuum suction, the liquid from which helps moisture skins in the mean time.The main advantage of such hydra-dermabrasion machines lies in than it is much gentle by using only water, and enables treatment diversification by using with skin care products for different functions like essential oil, whitening products, lactic acid, salicylic acid and more, to achieve various aims on customers'request.
2. Diamond dermabrasion
The diamond microdermabrasion (crystal-free) system replaces the micro-crystal flow with a diamond tip wand. Areas closer to the eyes and mouth can be abraded more accurately with diamond abrasion - no risk of stray crystals. Provides a Non-Surgical skin resurfacing procedure by using sterile diamond heads to peel and rub off the dead cells at the top skin layer followed by vacuuming/suction removing particles along with any dirt and dead skin. This procedure removes skin debris, scars,blemishes,wrinkles and uneven pigmentation of the skin. Moderate usage of diamond dermabrasion accompanied with skin products that penetrate through the top skin layer and reach the dermis level help to replenish natural nutrients and restore cell activity promoting healthy skin.
3. PDT-7 colors
Red
The most penetrating power, promoting recycling and increase the oxygen content in the blood, activating cells, enhancing energy efficiency, promoting collagen proliferation, improving wrinkles, effective treatment of aging, skin relaxation and products deep absorption.
Blue
Bacteria killing,skin cleaning,cell activation,injury recovery,promoting protein-ossein composition.
Purple
Red and blue light is the dual-band light;it combines both the effectiveness of light the rapy,especially useful in treating and repairing acne and acne-scars.
Green
Effective reduction of melanin cell,decreased pigment formation,adjustment of skin gland function, adjustment of skin gland function,reduction of grease gland excitation.
Yellow
Improving cell's oxygen alternation function, promoting mirco circulation, decomposing pigment, promoting lymph posion discharge, curing skin roughness, red spots and deficient circulations.
Orange
Increase cells energy in proper sequence, it can acceler ateme tabolism effectively.
Laser
Penetrate deep layer of skin,Accelerate active tissue's metabolism,decompose splash,improve fine lines and flabby skin.
Product Advantages
1. Powerful additional functions, with detoxification suction pen, BIO face lift wrinkle, effect more secure.
2. High-tech treatment techniques, the operation is more accurate, simple, water and oxygen can be fully integrated.
3. Water, oxygen pressure regulating different parts of the treatment, the skin of different ages.
4. Repetitive stimulation of oxygen and water to avoid skin edema.
5. Super-cooling device, more stable performance, higher safety factor.
6. With quick plug-in connectors, connection is more convenient, simple.
This equipment uses crused oxygen and water. Tiny drip with nutrition fluid is acted on skin in the form of spray. These tiny drips could penetrate through pore and cracking of skin. So tiny drip in filtrats from epidermis into dermis to accelerate the regeneration of skin cells as well as to removal waste in epidermis.
It makes use of pressurized Oxygen to accelerate a liquid agent (saline) to supersonic velocities, creating an exfoliative effect on the skin. The liquid agent (saline) is compounded with different vitamins and supplements that will address the problem of the patient. The high velocity, at the speed of 200m/s, peels the superficial layers of the skin allowing better penetration of the compounded substances, and prevents skin inflammation and infection by saline solution which is put out in spray. The anaerobic bacteria in the sebaceous glands cannot exist when oxygen is spray into the skin. At the mean time this system supply sufficient nutrition to the skin, accelerate the cell regrowth, subsequent reepithelialization takes place resulting in younger, healthier skin.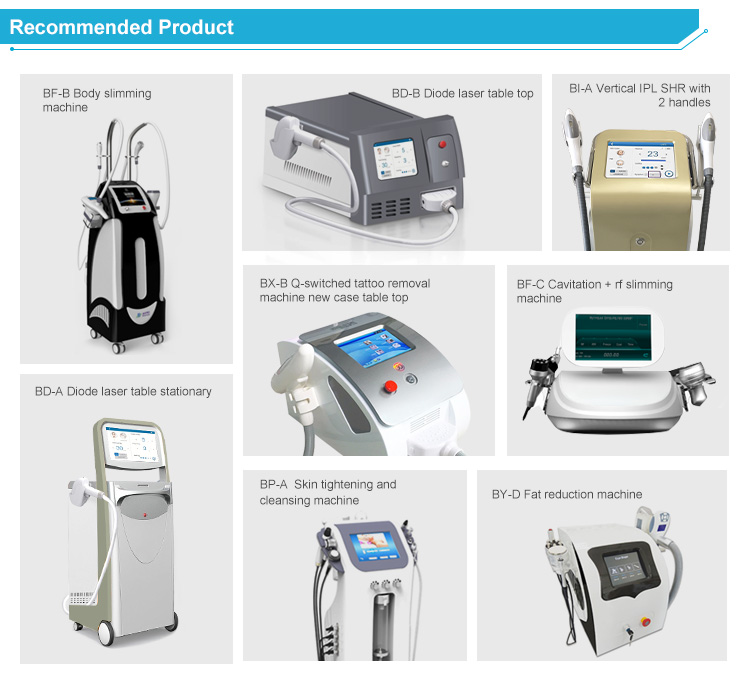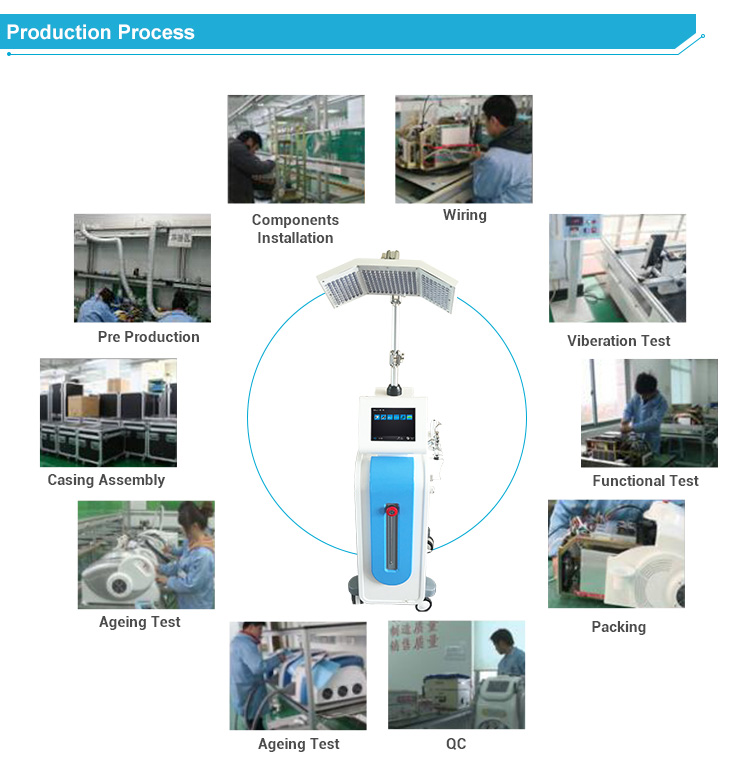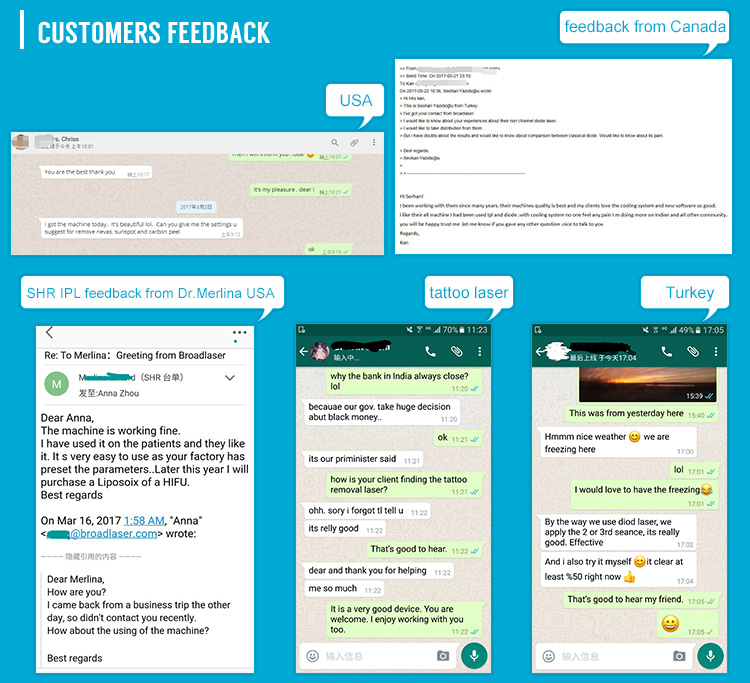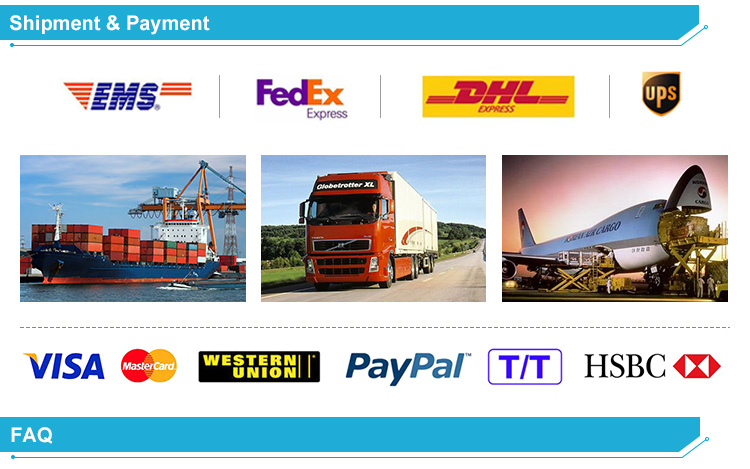 Q: Do you have any warranty?
A: Yes, we have. Broadlaser provides best warranty system than over which is 3 Years free
warranty without any conditions and life-long maintenance.
Q: How is your after-sale service?
A: We have a professional technology supporting team for your timely services. You can get any
assistance you need in time by telephone,E-mail, webcam, online chat (Google talk, Facebook,
Skype). We guarantee to solve any technical problems within 24 hours.
Q: What certification do you have?
A: Beijing Broadlaser has been issued ISO13485. All of our products have CE certification which
ensures the quality and safety. Some of our products have been approved by FDA. Our products
are under strict quality management to ensure good quality.
Q: Will you teach how to use the machine?
A: Yes, of course. We provide User manual, Operation manual, Service manual for the treatment
and normal maintenance. Also we provide DVD video instruction which is very easy for you to
learn. Besides, a 24/7 online consultant service ensures you whatever problem and whenever you
meet, you can solve easily.
Q: How about the shipment?
A: The machine will be delivered to you in 3-5 working days after payment received by
DHL/UPS/FedEx Air Express Door to Door service with fully insurance.