Construction Real Estate Lightweight Decorative Exterior Wall Panels
Seller

Vanjoin Hubei Building Industry Co., Ltd.

Min. Order

300 Square Meter/Square Meters / Exterior Construction Wall Panels

FOB Price

US $8.9-19 /Square Meter
Item Details
| | |
| --- | --- |
| Port: | Wuhan |
| Supply Ability: | 4000000 Square Meter/Square Meters per Year / Exterior Construction Wall Panels |
| Payment Terms: | L/C,T/T,Western Union |
Product Description
Construction Real Estate Lightweight Decorative Exterior Wall Panels

Vanjoin lightweight compound EPS sandwich panels is a kind of energy saving light weight compound board.
It can replace construction materials like red brick, clay solid brick, air brick, color-coated steel sandwich wall
board, gypsum block, wire spatial grid structure perlite board and perlite porous board.

1. Composite of Vanjoin Construction Real Estate Lightweight Decorative Exterior Wall Panels
EPS Sandwich Wall Panel take Calcium Silicon Board as surface panel, with EPS / ceramsite/perlite, Cement,
Sand or fly ash as filler.
2. Specification of Vanjoin Construction Lightweight Decorative Exterior Wall Panels
Length
Width
Thickness
Weight
Application
2270mm
610mm
60mm
45-48kg/m2
Roof
75mm
50-53kg/m2
Interior wall
90mm
55-58kg/m2
Interior / Exterior wall
100mm
60-65kg/m2
Interior / Exterior wall
120mm
65-75kg/m2
Exterior wall
150mm
80-90kg/m2
Exterior wall
Allowed Tolerance: Length±5mm; Width±2mm; Thickness±1mm; Diagonal±2mm
Remark: All kinds of EPS sandwich wall panel can be customized by customers' specific requirements,
such as density and length of panels.

3. Application of Vanjoin Construction Lightweight Decorative Exterior Wall Panels
Our EPS Sandwich Wall Panels can be widely applied to varoius high and low buildings, such as bank,
office building,
hotels, school, shopping mall, amusement hall, portable dwellings, warehouse,
VanjoinConstruction Lightweight Decorative Exterior Wall Panels can used as 4 systems:
1. Interior partition wall
2. Exterior wall system
3. Roof system
4. Floor system

4. Main Features of Vanjoin Construction Lightweight Decorative Exterior Wall Panels
1. Light weight:The weight of Vanjoin EPS Sandwich Wall Panel is only 1/6 of traditional brick
2. Fireproof
Our sandwich panel approved fireproof test for 4 hours 1000 degree; got Grade A(GB/T9987).
3. Area-saving
Comparing with tradition building materials, you can save 4.26m2/100 m2 by using our sandwich panel.
4. Waterproof
Good waterproof perfermance. No droplets observed behind the panel, test 24 hours at 250mm water.
5. Sound-insulation
Excellent acoustic perfermance 38dB-46dB, 38dB for 60mm thickness panel, 46dB for 150mm thickness panel.
6. Fast and easy construction, Labor saving
Two experienced workers installation one day, they can install 50-80m2.
7. Long life usage:70 years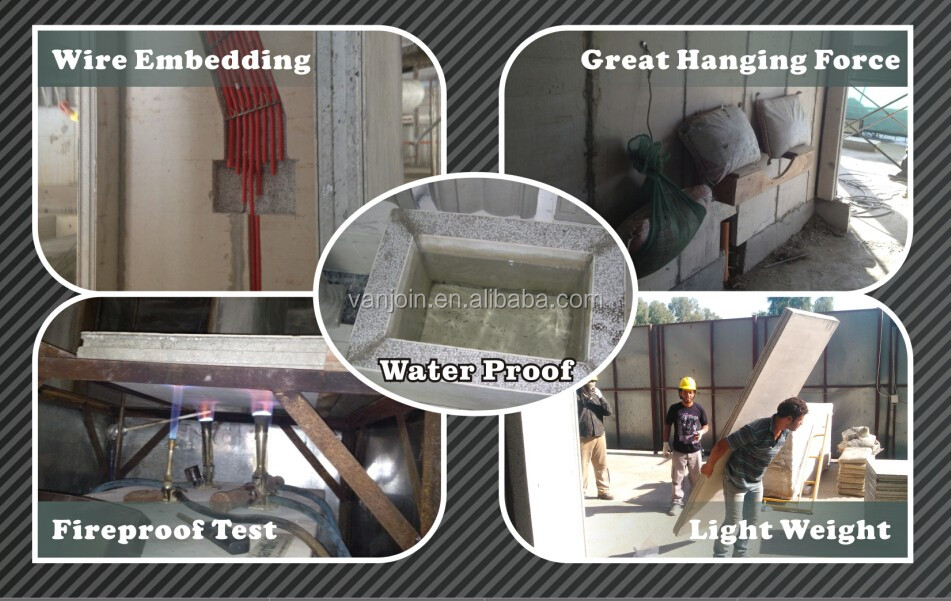 5. Packing Details of Construction Lightweight Decorative Exterior Wall Panels
Length
Width
Thickness
Packing Size of 20' GP Container
2270mm
610mm
60mm
315pcs / 436m2
75mm
252pcs / 349m2
90mm
207pcs / 287m2
100mm
189pcs / 262m2
120mm
153pcs / 212m2
150mm
126pcs / 175m2
Packing Details
1. Free packing
with normal pallet and packing belt
2. Standard exporting packing

wrapped with plastic thin film,wedge protect & good pallet

3. Packing size:
1500-3000*610*1000mm
4. Loading
18 pallets per 20' container
6. Photos of Vanjoin Construction Lightweight Decorative Exterior Wall Panels
a. Vanjoin Construction Lightweight Decorative Exterior Wall Panels
b. Features of Vanjoin Construction Lightweight Decorative Exterior Wall Panels
c. Application of Vanjoin Construction Lightweight Decorative Exterior Wall Panels
d. Engineer Case of Construction Lightweight Decorative Exterior Wall Panels
1. China Residential House Project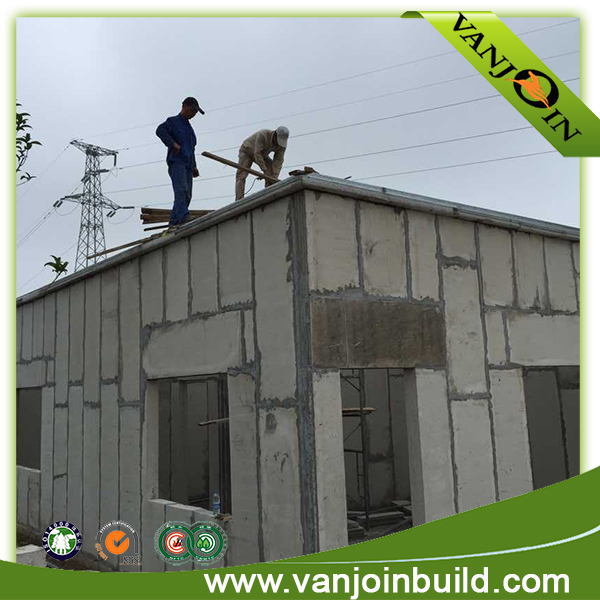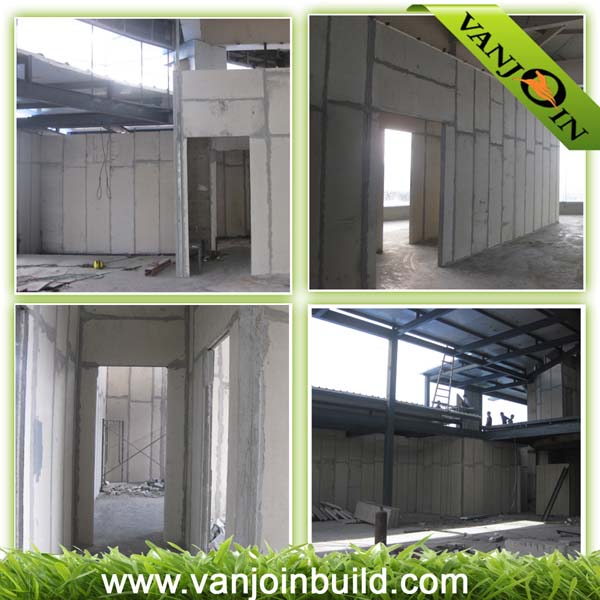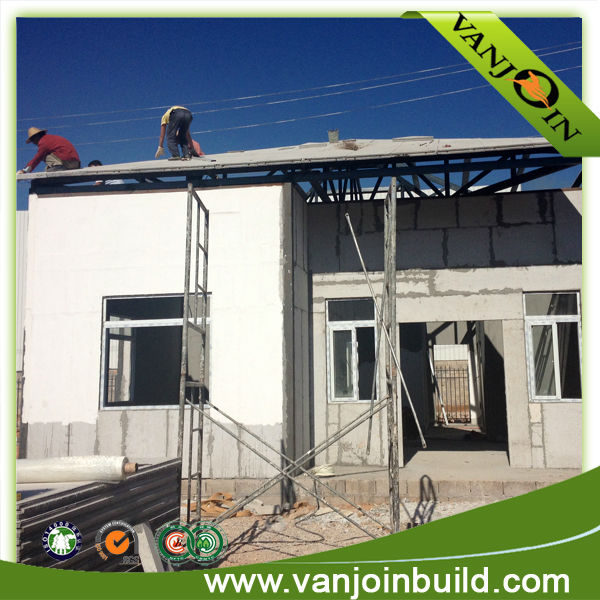 2. Iran Kish Island 7 Storey Building Project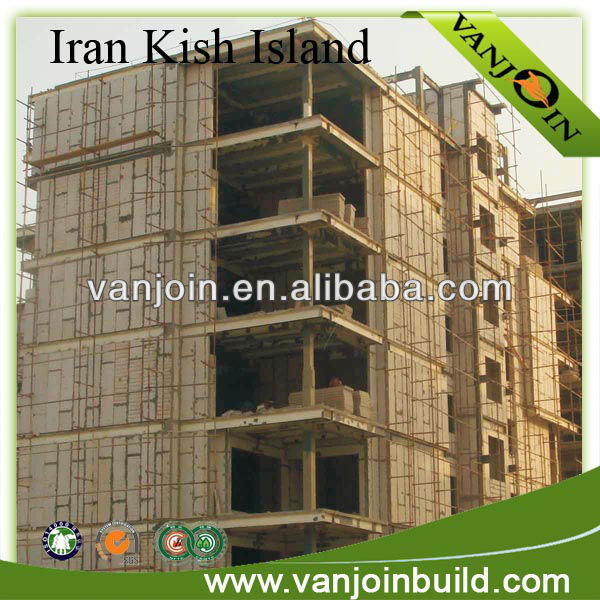 3. Abu Dhabi Warehouse Project
e. Vanjoin EPS Sandwich Panel Factory
f. Vanjoin Head Office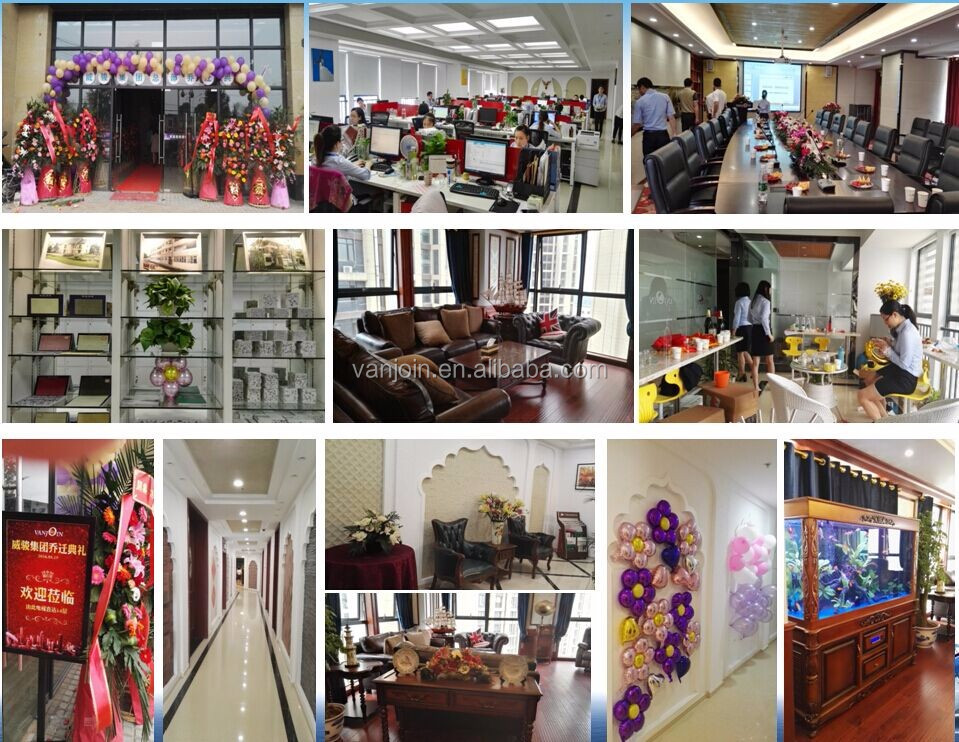 2017 Canton Fair---- Vanjoin Booth
Lucy Xu
Sales Manger
Vanjoin Group
Tel:+86-27-82801008 82801001
Fax:+86-27-82801003
Add: Floor 14, Golden Block, Poly Champagne International Building, Hanxi No.1 Road,
Qiaokou District, Wuhan, Hubei, China
For more information, Please search our Home page:
http://www.vanjoinbuild.com